Watch this video for a step by step process on how to reset your cPanel account password from WHM/strong>
Being the owner of a VPS or Dedicated server account, you can create and manage multiple cPanel accounts. These accounts may be either yours or your client's on the server with their own cPanel. Sometimes, you or your clients may forget a cPanel password and you might need to reset it. You can easily do this within the WHM as shown below.
In this article, you will learn to reset a cPanel password in WHM.
Steps to Reset a cPanel Password
1. Log in to your WHM account.
2. In the left-hand menu, click on the Account Functions option.
3. Next, click on the Password Modification tool. You will see this option in the left-hand menu or the main panel.

4. Select the account for which you want to change the password by highlight in the list.
5. In the Password field, enter the new password. Alternate option is to let the WHM generate a random password with the Password Generator button.
Note: Make sure you note the password as you won't see it after leaving this page.
6. Save the new password by clicking on Change Password button.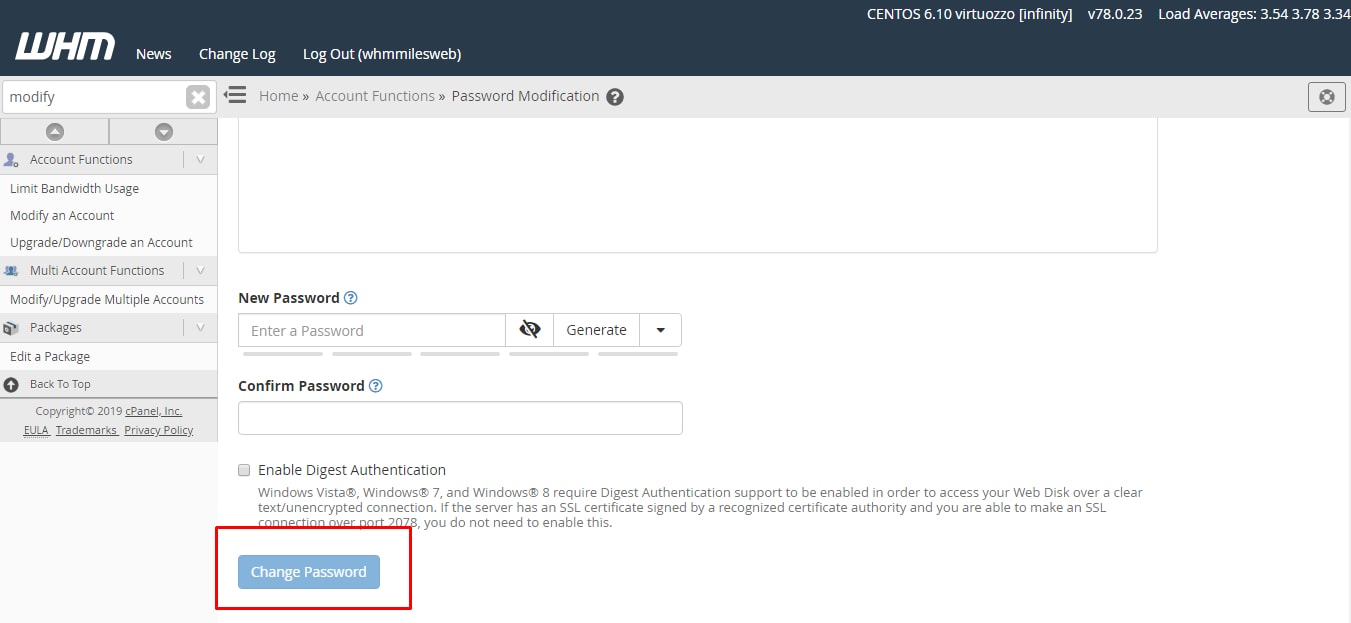 Now the cPanel user can access the cPanel using the new password. You won't be notified by WHM automatically about the new password. So, you will need to tell the cPanel manager about the new password, if it is someone other than yourself.