Watch this video for a step by step process on How to Repair MySQL Database in DirectAdmin
The indexes and tables MySQL databases are prone to data corruption and other issues that affect the entire database. If you are a DirectAdmin user, you can repair the MySQL database using the MySQL Management tool.
Warning: In some cases, repair operation on a database may cause data loss. As a precaution, we recommend you take a backup of the database before performing a repair operation.
To Repair MySQL Database
1. Log in to DirectAdmin.
2. Click on MySQL Management in the Account Manager section.

A list of databases will appear.
3. Select a database to repair by ticking the box beside it. You can select multiple databases the same way.
4. Click on Repair.
The application will repair the database and display a log report in a popup window, Results.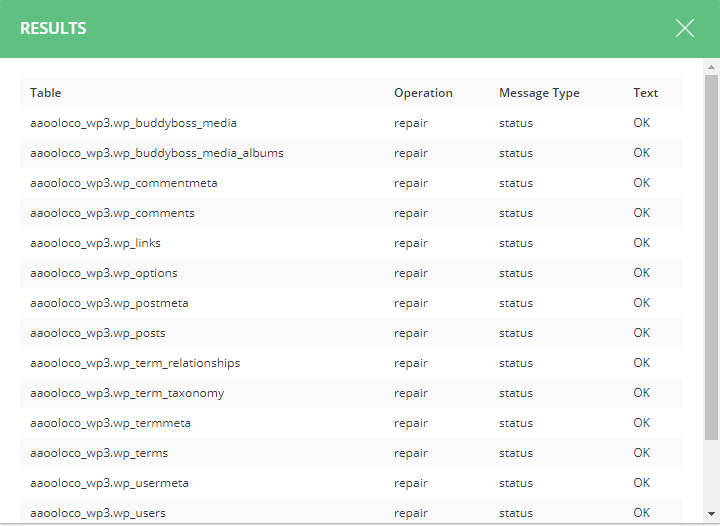 If you see it too, then congratulations! You have learned to repair your MySQL database in DirectAdmin.