If you are having trouble with email delivery, you can check the original or raw content of the mail in its header. We will see how you can open the header of an email for your Gmail account.
To Open Email Header in Gmail
1. Log in to your Gmail account.
2. Open the email message whose header you want to view.
3. Click the down-arrow under the sender.
An information box will appear with the brief mail transit details as shown below:

The original message contains more details and info for the email message.
To See the Original Message
1. Click the three dots icon in the left corner of the email.
A side menu will appear.
2. Select the Show Original option.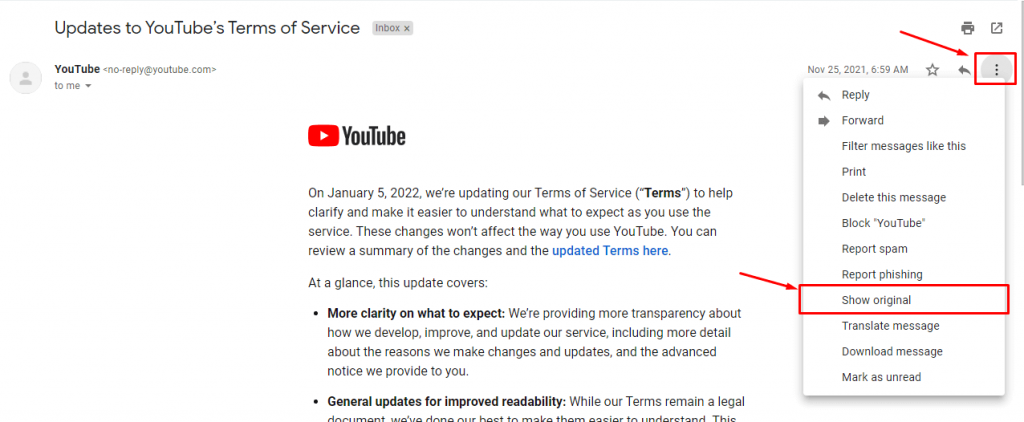 It will have more details about the mail transit and the original message.

Click Download Original to download the EML file of the message. It will contain the raw data of the source of the mail.