While administering a Moodle site, you might need to add several different teachers or administrators as a Site Administrator to give them editing capabilities. This rarely happens. You can add Moodle Admin permissions to existing users allowing them more admin roles. In this tutorial, we will learn about the Administrator user permission and role.
Steps to Add and Change Admin User Roles and Permissions
Login to your Moodle dashboard.
In the left-hand side, go to Settings -> Site administration -> Users -> Permissions -> Site administrators.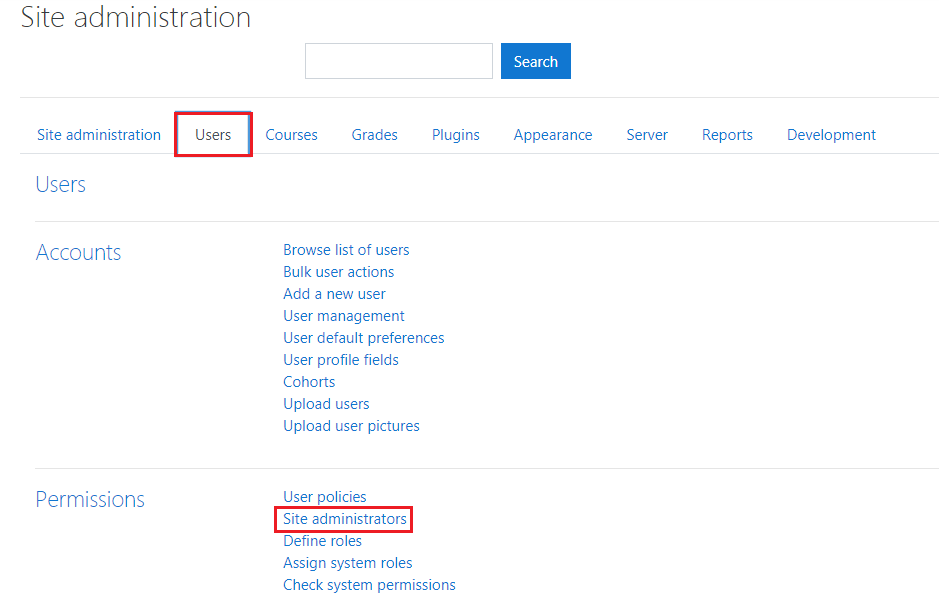 Note: Remember to keep Blocks editing on in the top left-side of the Site administration for editing any of these options.

The Manage site administrators page will get displayed. For creating extra administrators for your Moodle site, select the user that will become an administrator and click on Add.
A window with a message "Do you really want to add user . . ." will appear. Click on Continue.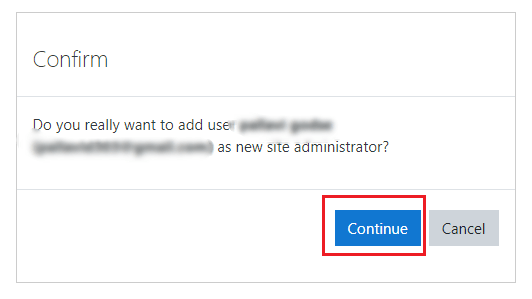 You will see this user with the label Existing Users in the Current Site Administrators.
For modifying the Main Administrator to a New Administrator, select the Existing User in the list and click on Set Main User.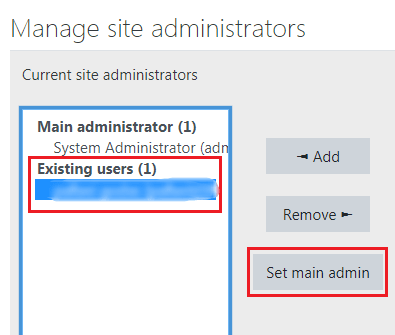 Now, the user will be set as the Main Administrator and the previous one will be set to Existing User.
Thus, you have learned to modify site administrators in the user permissions section of Moodle.
Also Read
"Unicode format UTF-8" error when installing moodle manually