Installing a Magento Theme is a task of few clicks. Installation can be performed very quickly & at ease. Let's learn installing a Theme in your Magento Website.
After downloading your Magento Theme on your local machine, extract the files. You will see sub folders like app, js, media, skin, etc. Upload these files/folders under the root directory of Magento installation. You can upload the files via FTP. A quick look at Connect your hosting account via FTP will help you upload the files at ease.
Login to Magento admin panel & access option System >> Configuration.
In the left pane, access option Design & enter your theme's name in section Current Package Name & Translations. Click on Save Config on the upper right hand top corner.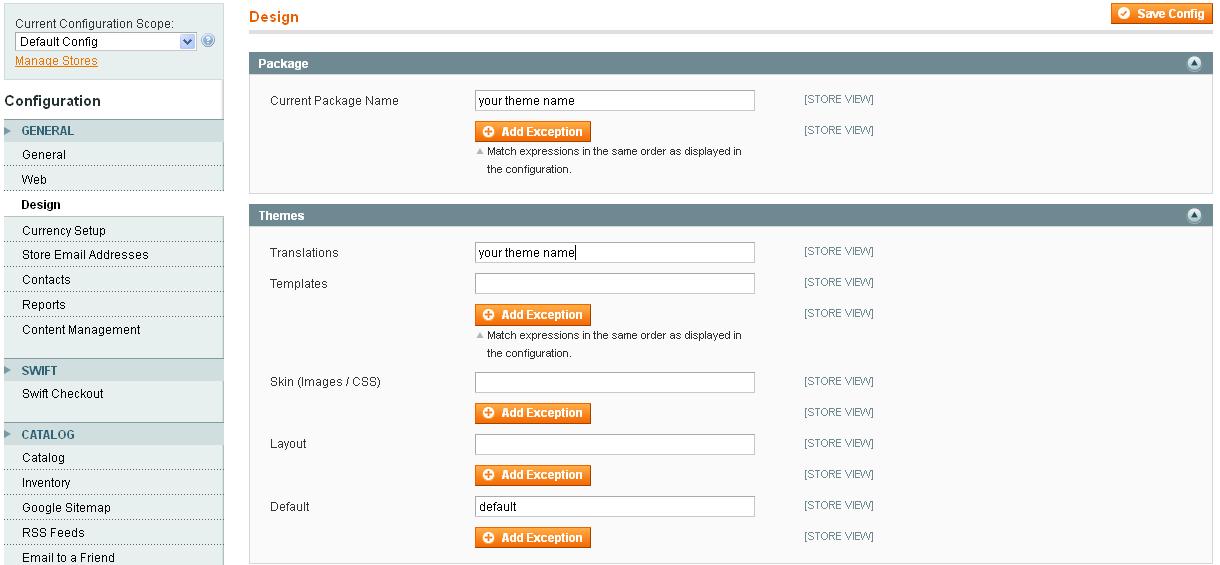 That is it. Your theme is installed. Simply, clear the cache from Cache Storage Management option available under System >> Cache Management. It is available as shown in Image 1.

Browse your website & it will be live with newly installed theme. If in case you are unable to view the new theme, clear the browser's cache.
Save