Watch this video for a step by step process on how to find out the latest visitors to your website in cPanel
Although there are many statistical platforms to view the visits and clicks on your website, you can view your website visits through cPanel as well. The 'Visitors' function in cPanel shows the most recent entries in the Apache log for your website domain. Follow the steps mentioned below to view the number of visitors to your cPanel website:
1. Log into cPanel
2. Go to the "Metrics" section and click on "Visitors".

3. Choose the domain or subdomain you want to view the stats for and click on the search icon.

4. You will then see the latest visitors for that domain as below: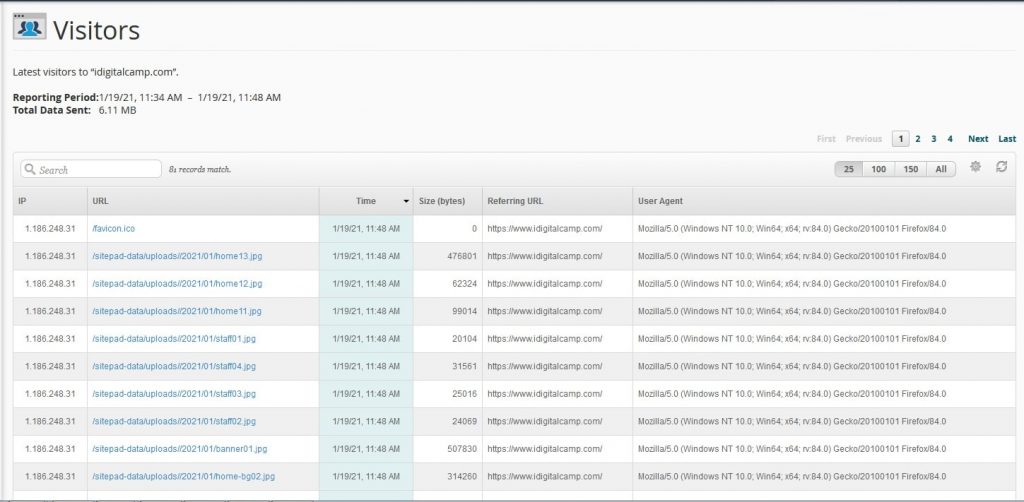 If you want further assistance please feel free to contact our support team via live chat and email.