MilesWeb offers free domain transfer with our Business Hosting plans. If you have signed up with annual billing cycle, feel free to transfer your domain free of cost.
Logging into Godaddy Dashboard
Login to your Godaddy dashboard & select the domain you wish to Transfer.
Click on Manage DNS. You will be directed to a new page with domain information.
Unlocking the Domain Name
Locking your domain prevents unauthorized domain changes, including transfer to another registrar.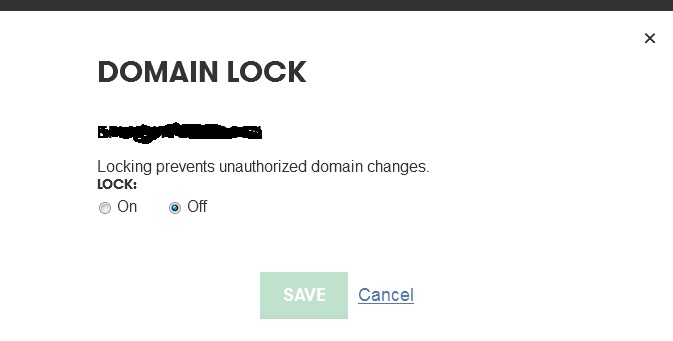 Look for the option Lock. Click on Manage. Set it to Off & click on Save. If the domain isn't unlocked you won't be able to initiate the domain transfer.
Getting the Authorization code
Authorization codes are used when transferring a domain. Every authorization code is unique and provides an extra level of security, safeguarding domain names from unauthorized transfers.

Click on Email my code. You will receive an email with a random 5 to 8 digit code.
Simply, provide the authorization code to one of our representative & we will initiate the domain transfer. Once we initiate the domain transfer, you will receive an email to approve the domain transfer request. Open the email, click on the link which will approve the domain transfer request. Once you do, domain will be transferred in 4 to 5 days from Godaddy to MilesWeb.
If you require any assistance, initiate a MilesWeb Chat & our friendly representatives will be there to help.
Save