Watch this video for a step by step process on how to Buy Hosting from MilesWeb
Buying hosting plans from MilesWeb is a simple procedure. This article will give you a step-by-step walkthrough of this procedure.
Step 1: Click on the 'Add to Cart' button of the hosting plan you want to buy.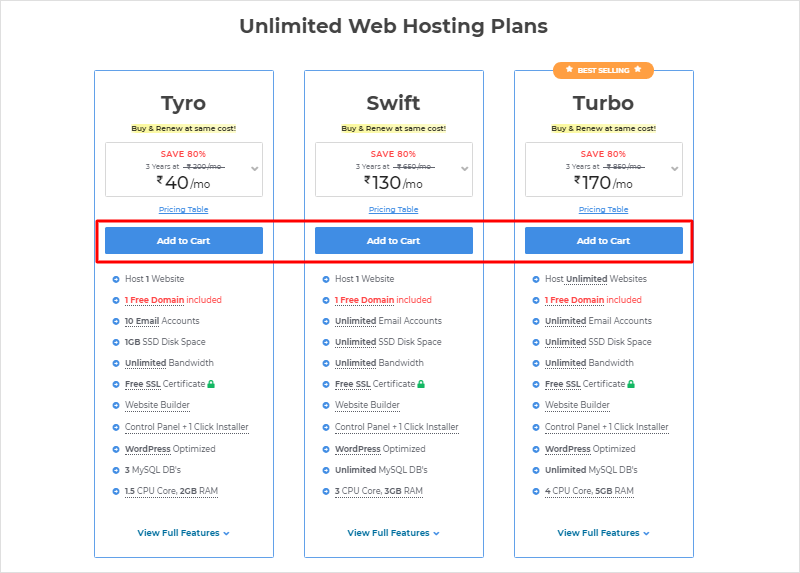 You will get redirected to MilesWeb's cart where your hosting plan is added automatically.
Step 2: MilesWeb offers monthly, annually and triannually billing cycles that reflect the plan duration for the hosting. Choose a billing cycle and view the total payable amount in the Order Summary.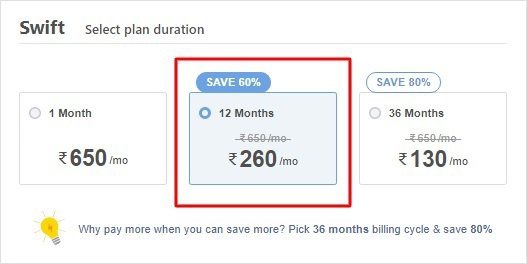 Step 3: The option for Automatic Website Backup is selected by default as it is helpful to have data backups in any accidental data losses or similar events.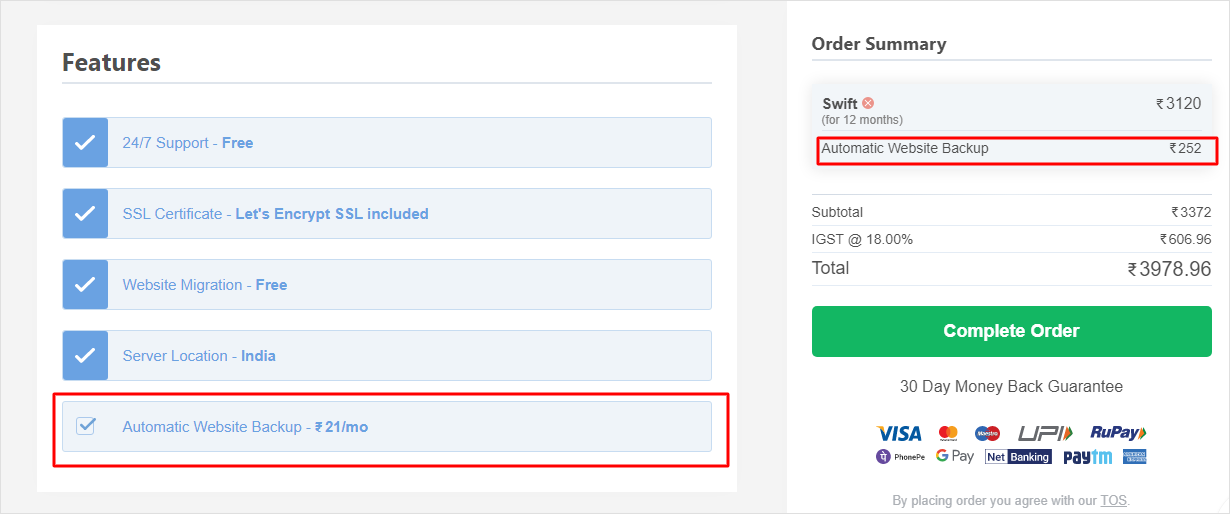 However, it is your choice to opt for this service or not.  If you don't need the backup, uncheck the box for Automatic Website Backup to remove the service from the cart and billing.
Step 4: You can register a new domain or add an existing domain with MilesWeb's hosting plans.
To register a new domain: Type in a domain name and select a preferred extension from the drop-down list.
Click on Add to cart to put an order for your new domain's registration.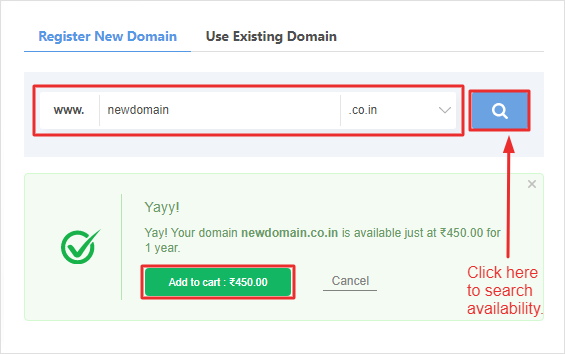 If you are eligible for a free domain with your currently selected plan, then the domain price in the Order Summary will be 0.
To add an existing domain:  If you already have a registered domain, then select Use Existing Domain and type in your registered domain name and click Use.

The domain will be added successfully in the Order Summary.
Step 5: To successfully complete the order, you have to register with MilesWeb. You won't be able to proceed with the order unless you have completed your registration or logged in to MilesWeb as a user.
Sign Up: Don't have an account with MilesWeb? Create one by completing the Sign Up process and register with MilesWeb as a user.
Fill the Sign Up form with the necessary details to complete your registration and click on Complete your order at the base of the form or the Complete Order button in the Order Summary.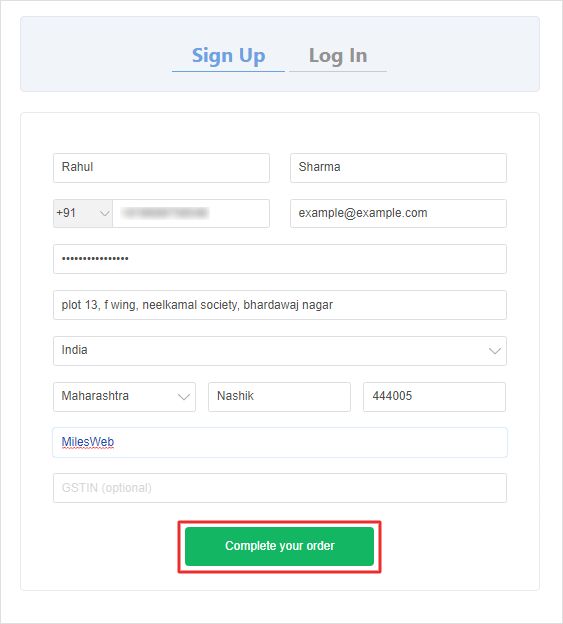 If you are an existing user, you will have to Log In to your MilesWeb account.
Fill in your e-mail address and password and click on Complete your order at the base of the form or the Complete Order button in the Order Summary.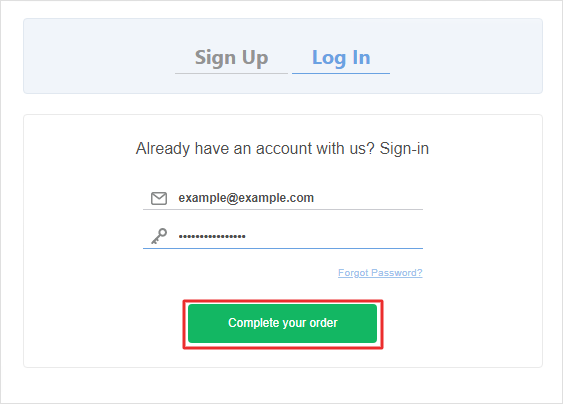 Step 6: You will be redirected to a payment portal where you can choose your preferred payment method to complete your order process and begin your hosting with MilesWeb.