Watch this video for a step by step process on how to Generate CSR and Private key Using Plesk Panel
It is possible to generate a customized CSR and private key with Plesk. All you have to do is give some of the details regarding your domain to a certification authority who issues a certificate for you.
To Generate CSR and Private Key in Plesk
1. Log in to the Plesk account.
2. Go to Websites & Domains and click on SSL/TLS Certificates.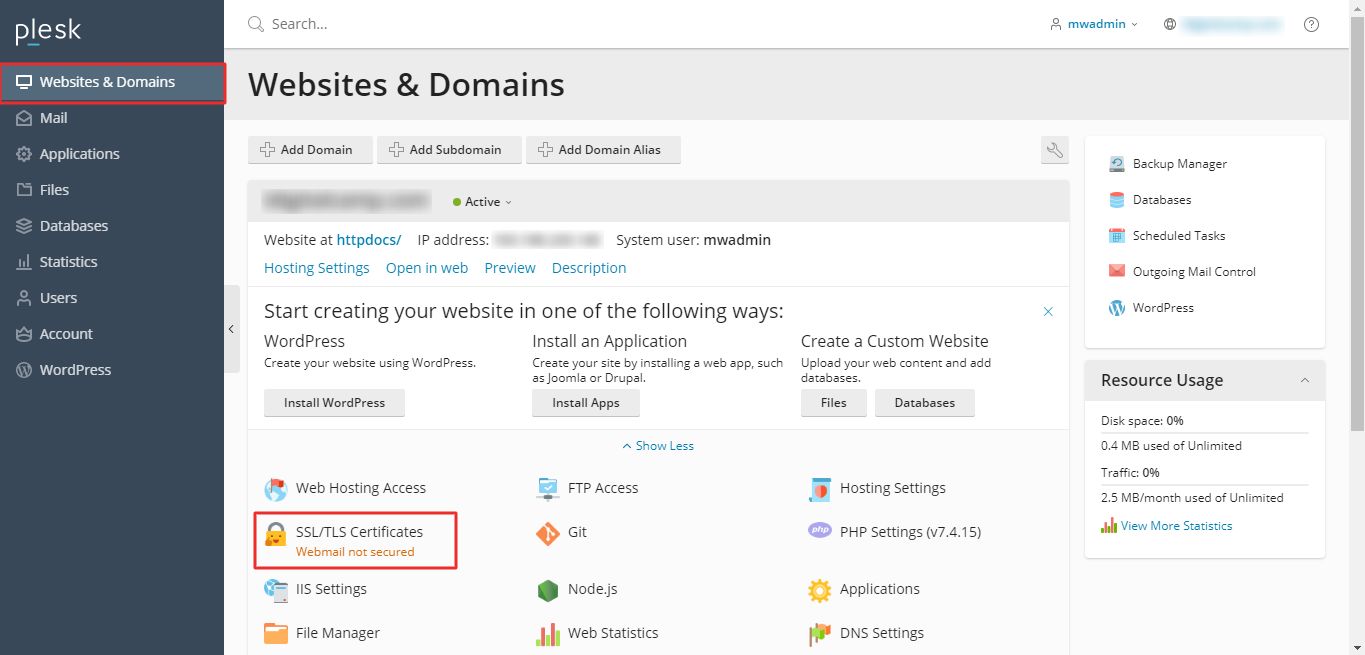 3. Click on Advanced Settings.

4. Proceed by clicking on Add SSL/TLS Certificate.

5. Type a name for your SSL certificate in the Certificate name field. Fill in appropriate details in the form as shown in the screenshot. Once done, click on Request.
Click on your SSL certificate.

Scroll down and see the generated CSR and Private key. They would look like this: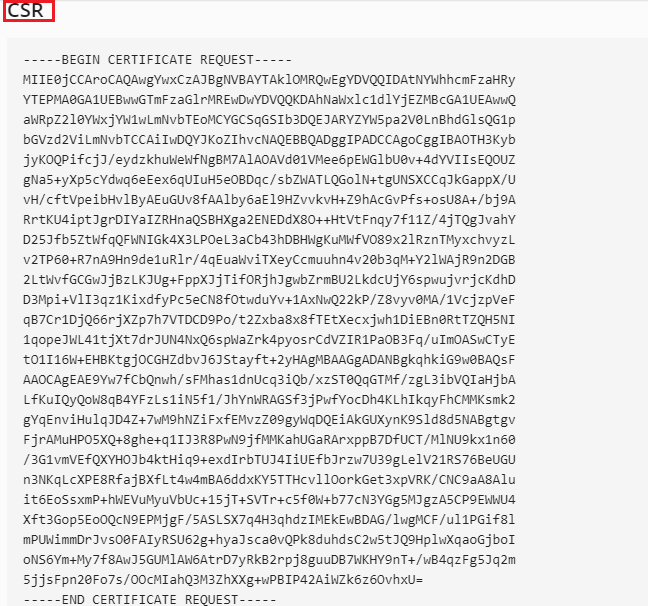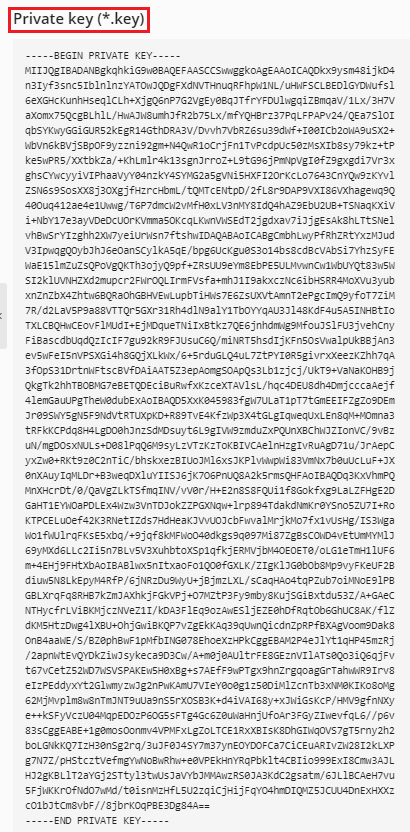 You can opt for the Self-Signed option, where you verify the identity of your site. It is not recommended to do so as the self-signed certificates are not considered secure, making the users doubt the website's genuineness.