Watch this video for a step by step process on How to Enable Notification Email from DirectAdmin
With DirectAdmin, admins can enable and receive a notification email for any change you make on the control panel. It is helpful as it allows the admins to keep track of many customizations like the newly created accounts. All they have to do is access their mail inbox to double-check the information.
To Enable Notification Emails
1. Log in to your admin account of DirectAdmin.
2. Click on the user menu on the top-right corner of the interface and select the Messages option.

The Messages panel will open with the list of all notifications by DirectAdmin.
3. Click on Options located in the top-right corner.
A popup window named OPTIONS will appear.
4. Tick the box for E-mail a copy of all messages and, click on SAVE.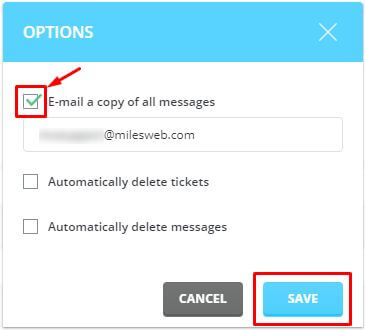 DirectAdmin will now enable the setting and send any notification via email to your registered email address as an admin.