Watch this video for a step by step process on How to Enable/Disable PHP Extensions via Plesk
With the Plesk panel, administrators can enable or disable PHP extensions for their servers. The configuration of the PHP settings for the server is easily manageable with the Plesk panel.
To Enable/Disable PHP Extensions
1. Log in to the administrator account of Plesk.
2. Select the Tools & Settings option from the navigation menu.
3. Go to the General Settings section and click on PHP settings.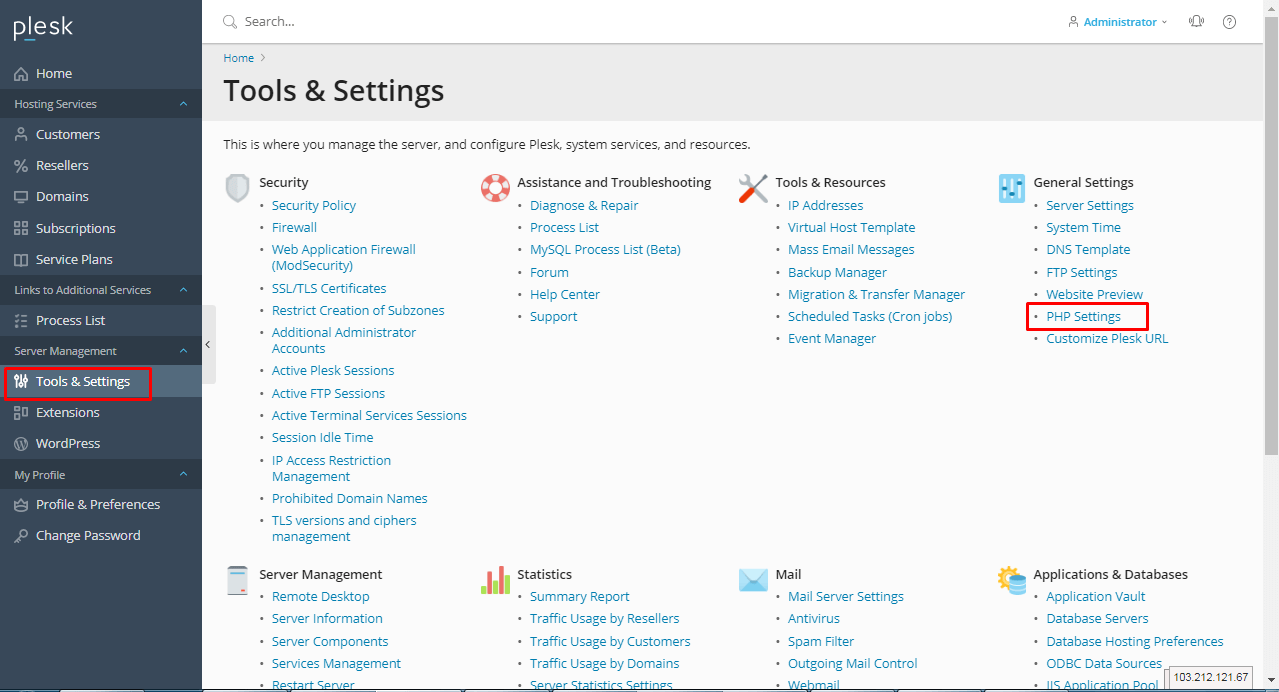 A list of all available PHP versions will appear.
4. Click on the PHP version to configure its extensions.

You will find all the PHP extensions for the PHP version in the Extension tab.
5. Tick the extensions to enable them and untick the ones you want to disable.
6. Once you are finished with configurations, click OK.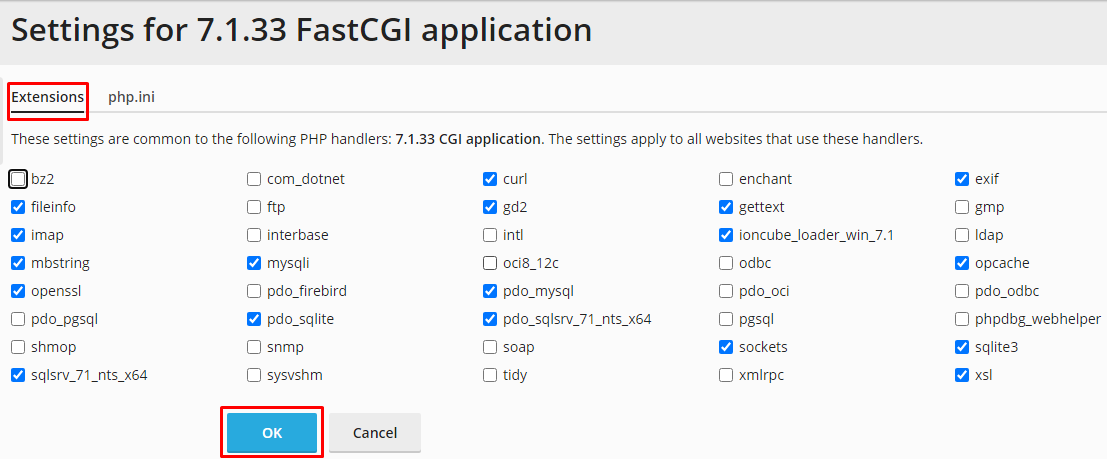 Plesk will enable and disable the PHP extensions as per your configurations.