Watch this video for a step by step process on How to Enable Demo Mode in DirectAdmin
DirectAdmin is a popular control panel that is easy to operate with its user-friendly UI. But, first-time users are likely to mess up as they are not familiar with its layout. That is why you can enable demo mode for their DirectAdmin account so the users can get used to the panel.
With a demo DirectAdmin account, the user can experience the panel's features without the risk of making vital changes to the hosting. It is possible because as long as the demo mode is functional, the user is unauthorized to make these changes.
To Enable Demo Mode
1. Log in to your admin account of DirectAdmin.
2. Go to the Server Manager section and click Administrator Settings.

3. Open the Administrator Settings tab and, you will see the options to enable demo mode for user, reseller and admin accounts.
4. Tick the option for the demo mode for the account type and click on SAVE.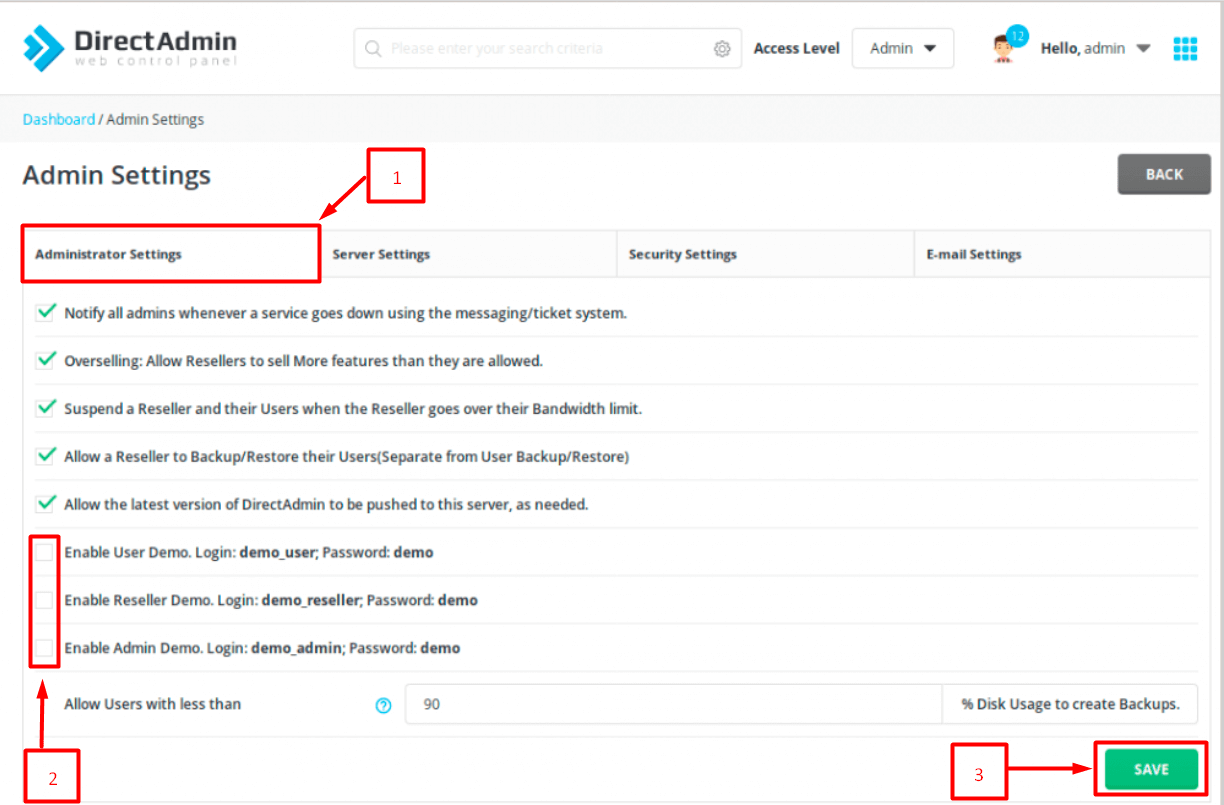 DirectAdmin will save the settings and enable demo mode for the account type you selected. All you have to do is share the access with your client.