It is possible to delete files from your cPanel account using an FTP program. But if you want to opt for a web-based alternative then you can do it via a File Manager built into cPanel.
1. Login to your cPanel account.
2. Scroll to the "Files" section, click the "File Manager" link or icon.
3. In the File Manager, you will be in the root directory for your account. For maximum time, you will work with website files placed in the "public_html" directory.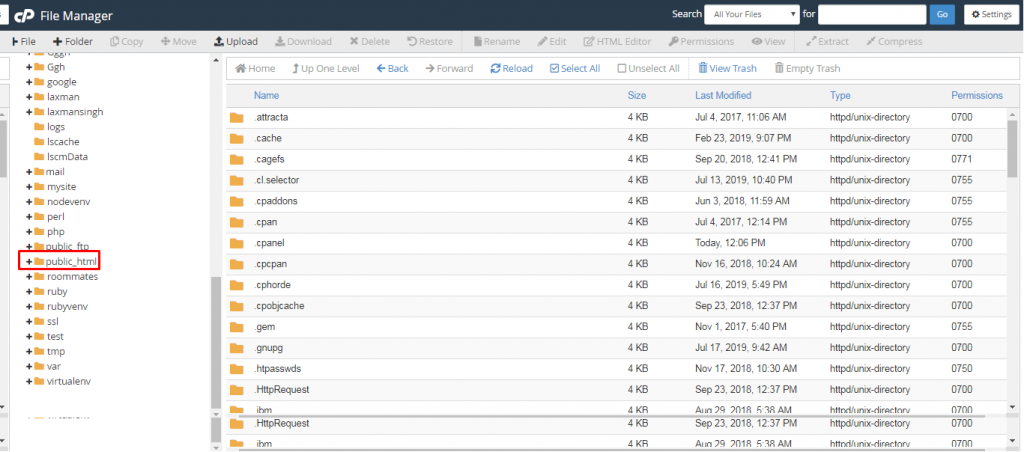 Steps To Delete a File Using the cPanel File Manager
1. Go to the file that you want to delete, right-click on it and click on the Delete option.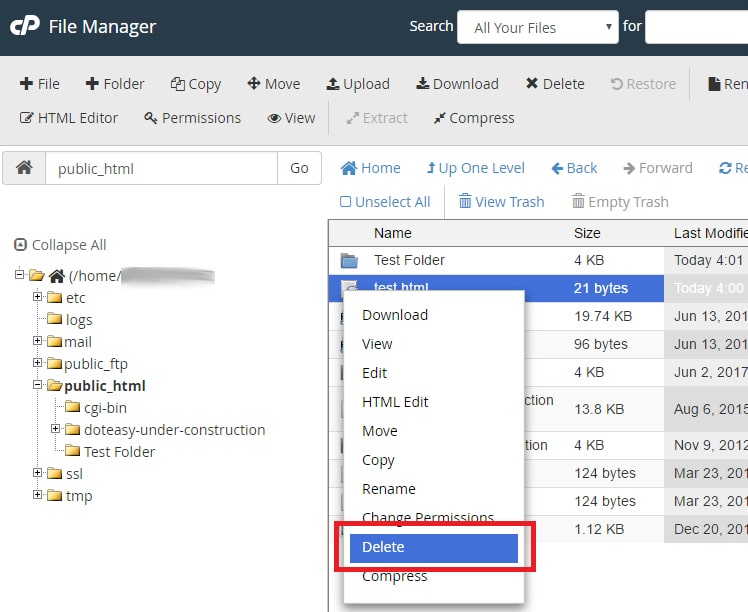 2. You can also select the file and click the Delete option in the top toolbar.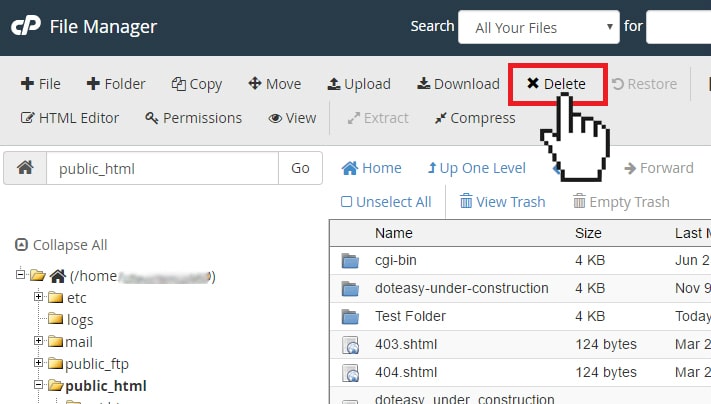 In this way, you can delete a file using the cPanel File Manager.