With RoundCube, users can send fake emails via multiple identities allowing users to create a proxy identity.
To Create Multiple Identities in RoundCube.
1. Log in to your Webmail account and select Roundcube.

2. Click the Settings icon from the options on the left side, as shown here.

3. Click on the Identities tab.
4. Click the Create button.

5. The Settings panel appears with some fields. Enter the necessary details in the fields for your new RoundCube identity. Once you have filled in everything, click on the Save button.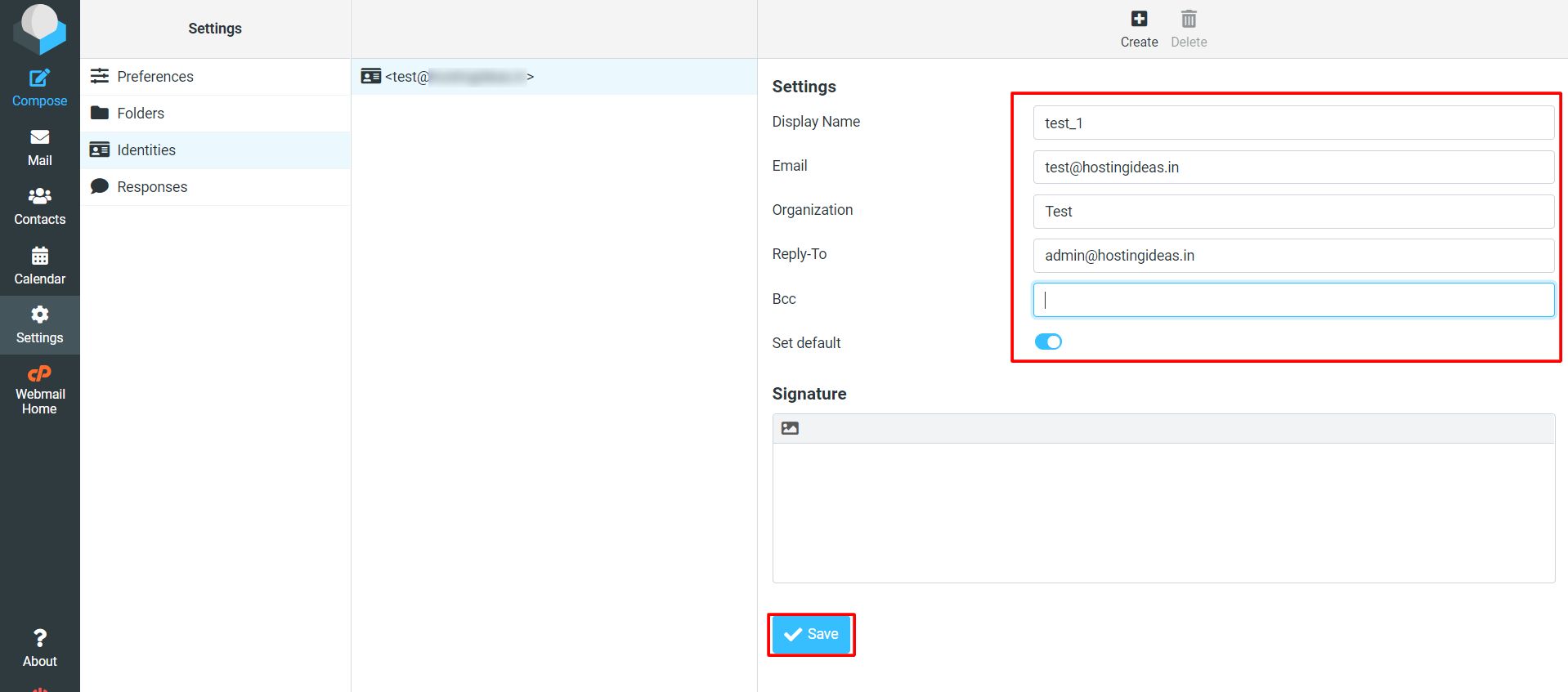 The success message appears and, the original identity of your mail address is replaced with the new one.
The number of identities you can create has no restrictions.
To Use the New Identity
1. Click on the Compose icon to write an email.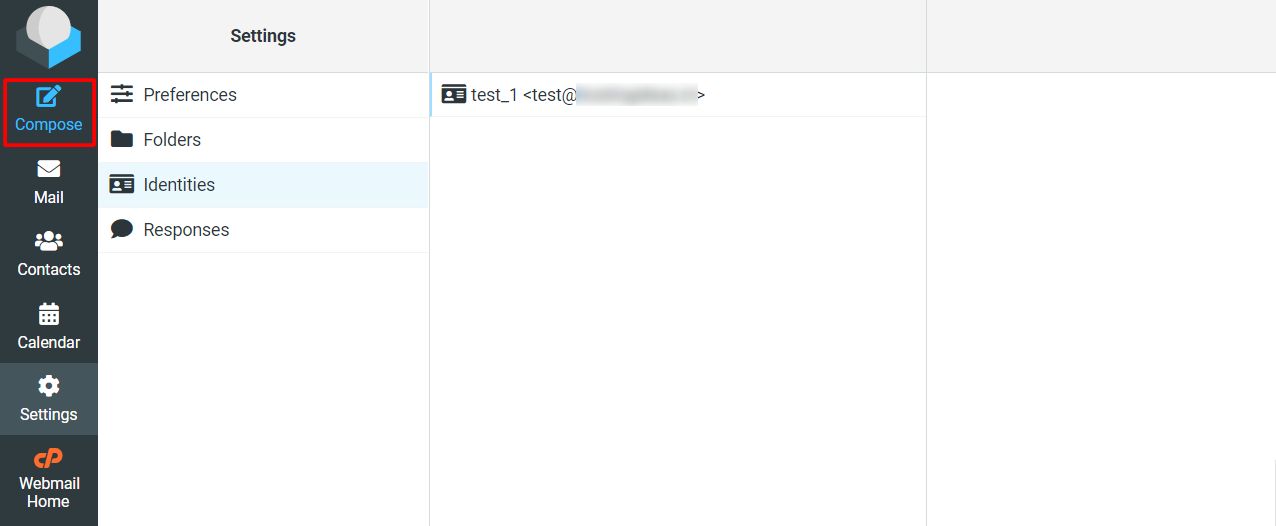 2. Click on the email address in the From field. A list of email identities unfolds. You can choose an identity for the email address in the From field to send the email.