Watch this video for a step by step process on How to Check Bandwidth Usage from WHM Panel
Resellers or VPS users can check the bandwidth usage of each website and user account hosted on their WHM/cPanel server.
To Check Bandwidth Usage
1. Log in to your root account of the WHM panel.
2. Select the Account Information option in the navigation menu.
3. Click on the View Bandwidth Usage option.
A screen with the list of currently active cPanel accounts will appear.
The bandwidth usage for the current month of all websites/users will be in the column titled Xfer (in Megs).
To view the usage for other months, click the Last Month and Next Month links.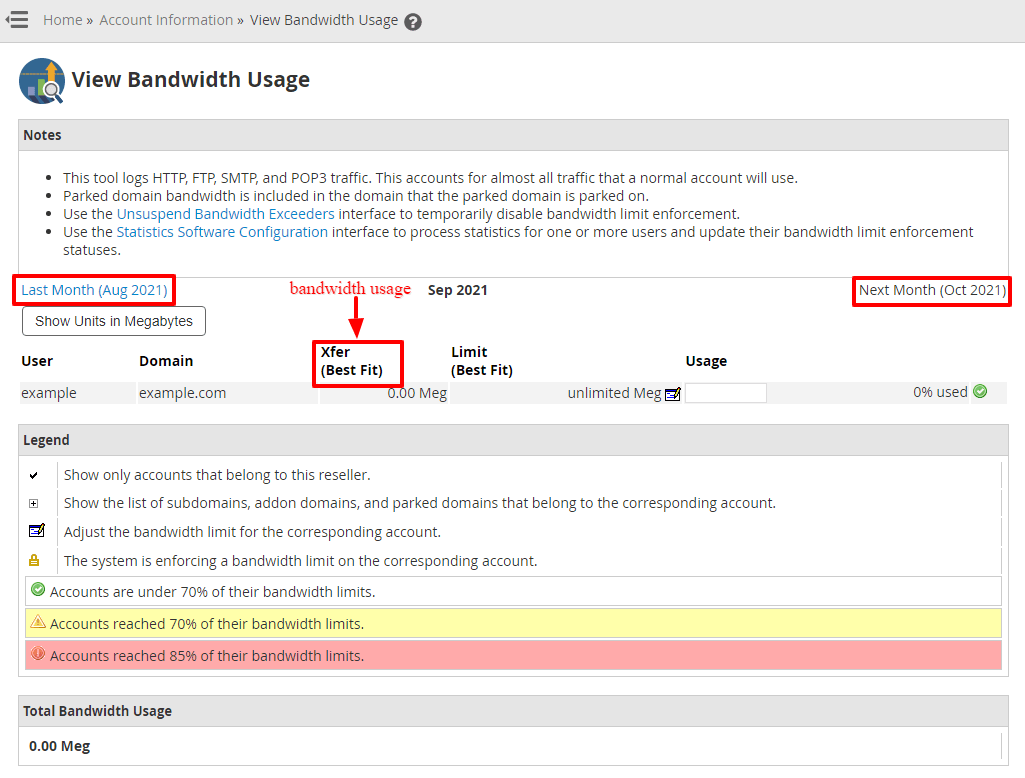 This is how you can check the bandwidth usage for your WHM server and all the cPanel accounts on it.