Apache HTTP Server is a software application that assists the system in running websites on your VPS hosting. You should take a look at the Apache Status if you experience any issues with the performance of your website. It could be anything, such as slow page loading speeds or unable to get the connectivity. You are bound to find a clue to what is wrong if you check the Apache Status.
To Check Apache Status
1. Log in to the WHM panel with your root account.
2. Select the Server Status option from the navigation menu.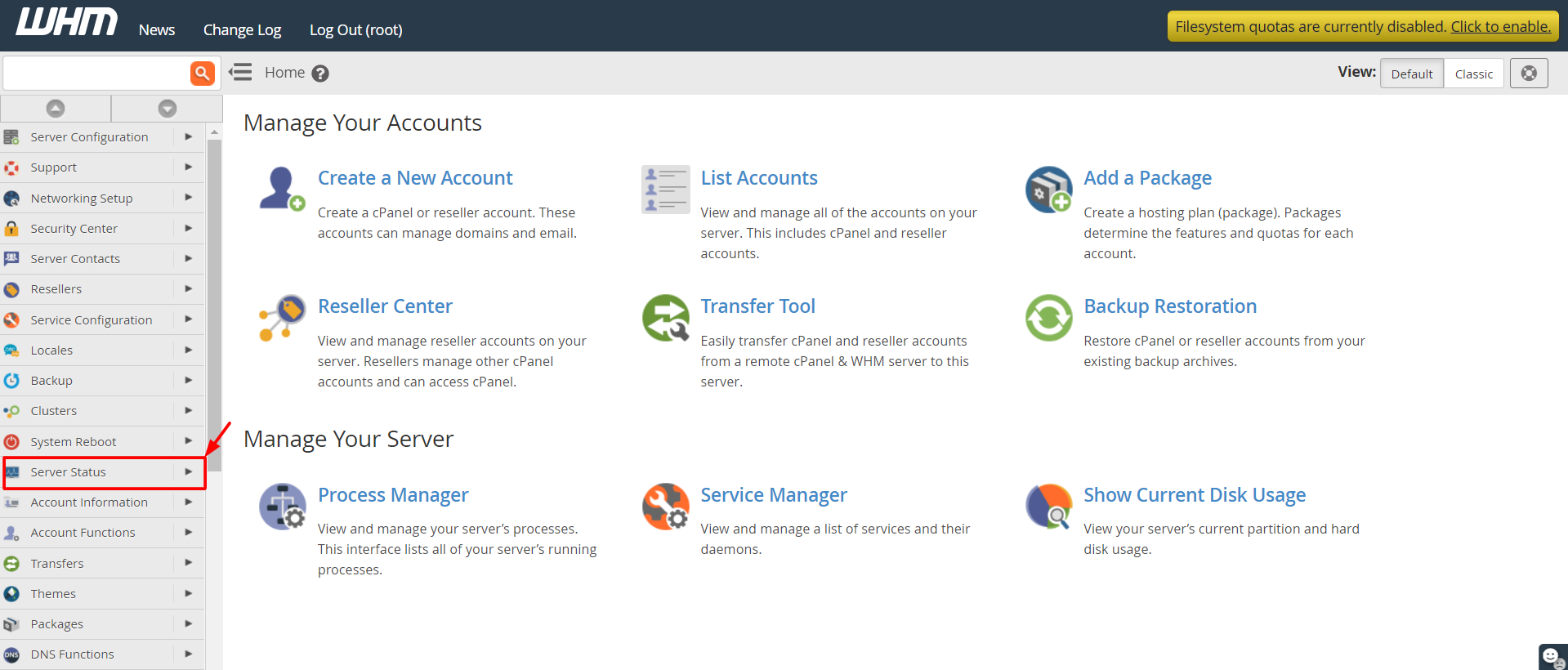 3. Click on Apache Status.

4. A log file of the system will appear.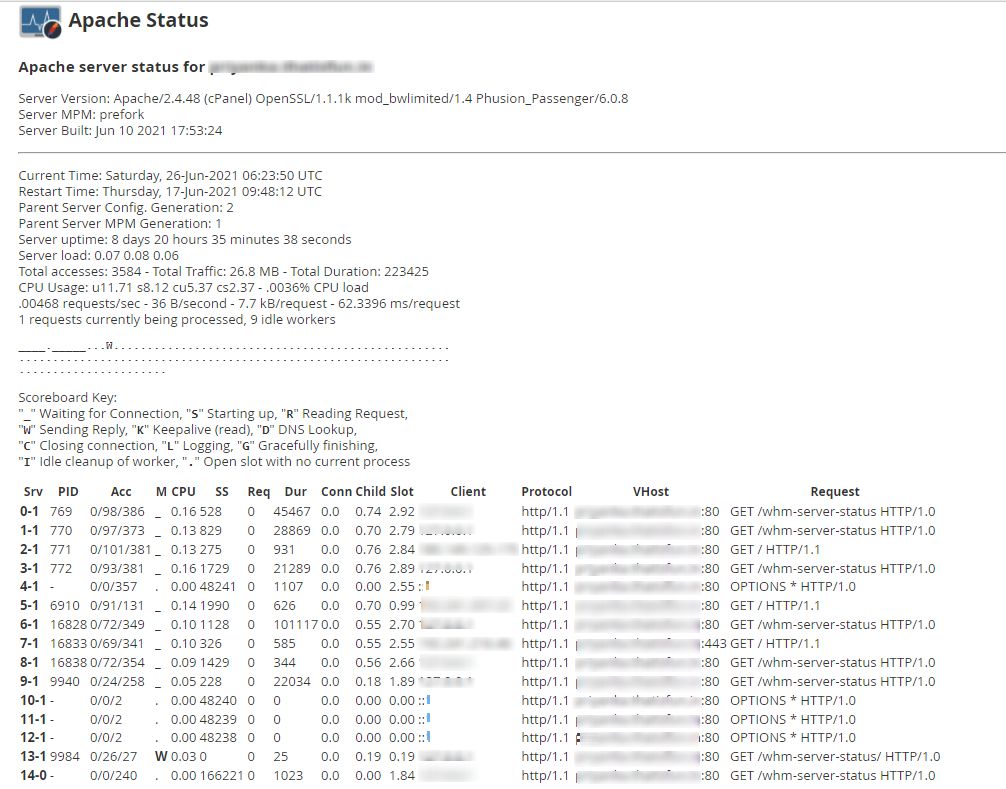 It will have all the details of the server's current status:
Server Version – The Apache version, running on the server at present.
Server Built – The time and date of Apache's installation.
Current Time
Restart Time – The time and date when you last restarted the server.
Parent Server Generation – The number of times you have restarted Apache to make it re-read its configuration file.
Server Uptime – The total time for which the server has continued running.
Total Accesses – The total number of requests for your server from the client-end.
Total Traffic – The amount of web traffic your server gets in Megabytes (MB).
CPU Usage – The total CPU usage and current load percentage.
Next, there is a Scoreboard displaying various information regarding the processes the Apache Server has carried out.
You can check the information to find any irregularities and contact our customer support for assistance.