With WHM, it is possible to change the primary domain name of any cPanel account. This article will be helpful to the VPS, Reseller or dedicated hosting users.
Please be wary of the changes that will occur once you change the primary domain name of any cPanel account.
It will set the DNS records to default values for the new domain after deleting the DNS records of the previous domain. So, you will have to reinsert the non-default DNS records with Zone Editor. Please refer to this article to Learn to Use the DNS Zone Editor in cPanel.
You have to change the email address and username in correspondence to the new domain.
Some of the website content will not load or show. In this case, contact your developer and update the hard links of your website.
If you have granted SSL certification to the primary domain, you will have to reissue the certificate for the changed domain.
To Change the Primary Domain Name of a cPanel Account
1. Log in to your WHM account.
2. Click the List Accounts option under the Account Information section.

3. Click the '+' icon beside the domain you want to change.

4. Click the Modify Account button.
5. Enter the new domain name in the Primary Domain field.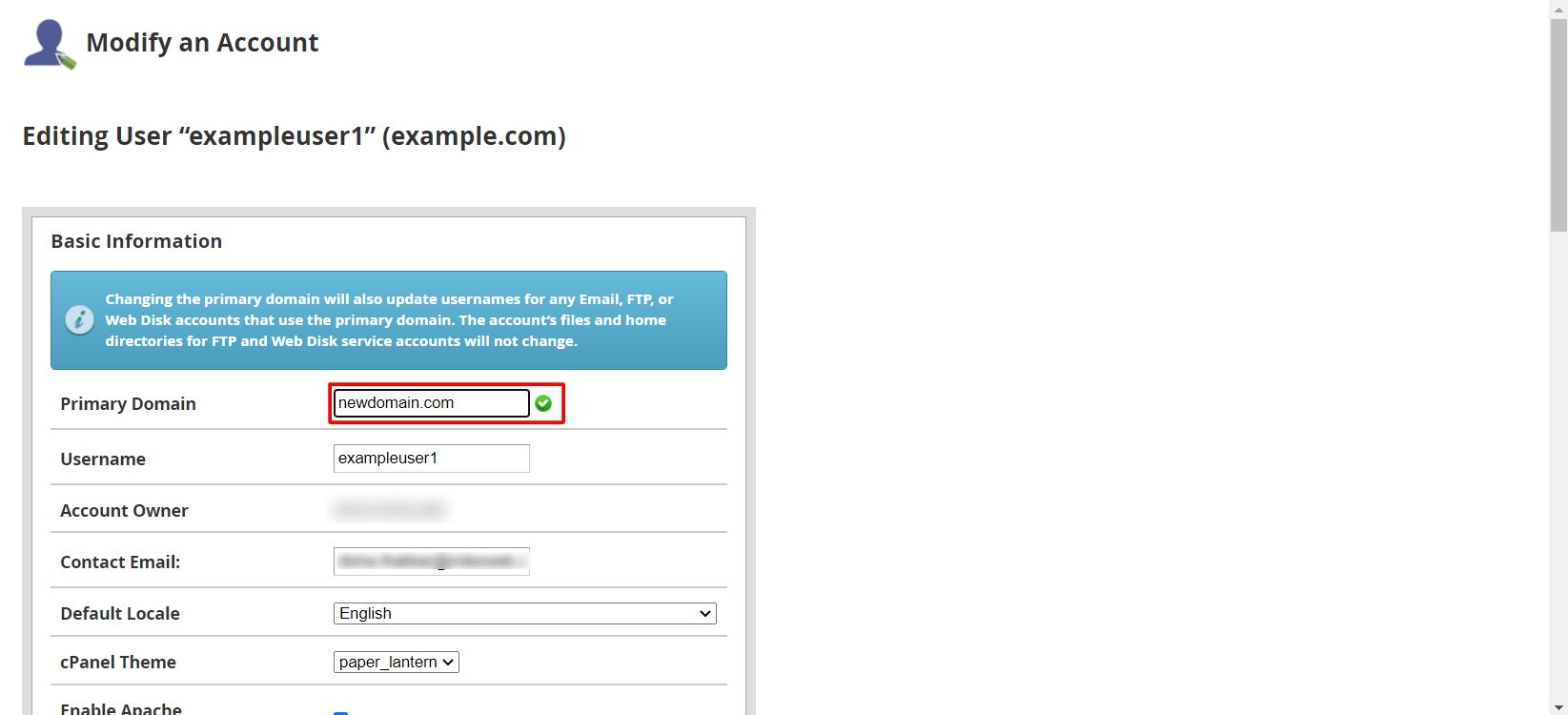 Warning: We recommend you not to make any changes in the Username field. Changing the username will disrupt the database connection causing errors relating to site code or configuration.
6. Scroll down to the end and, click the Save button.
Note
: You can create an alias in the form of a subdomain or Addon domain retaining the credentials of the old domain. It will serve as a buffer while you make necessary configurations for the new domain name. Refer to this article: 
How To Create A Subdomain Through cPanel?