Watch this video for a step by step process on How to Change Password of an FTP account in Webuzo
Accounts of FTP users need password protection which is necessary for logging in. But that is not all! You can change the password of your FTP account via Webuzo.
To Change the Password of an FTP account
1. Log in to your Webuzo user account.
2. Go to the FTP section and click on Manage FTP.

A list of existing FTP accounts will appear in the form of a table.
3. Click the key icon under the Options column of the FTP account to change its password.
The Edit FTP User Password form will appear.
4. Create/enter the new password in the New Password and Retype Password field.
5. Click on Change Password.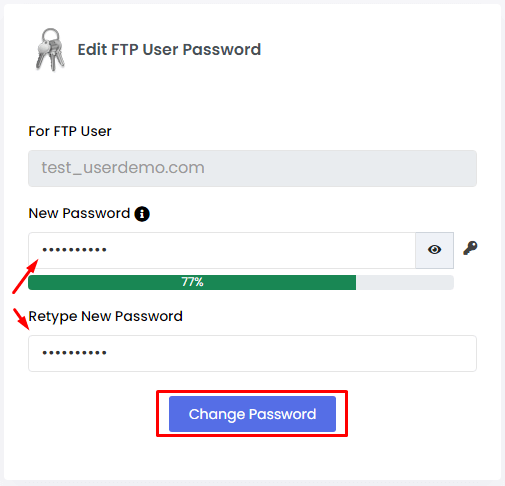 A success message will appear and, Webuzo will change the password for the FTP user account.