Watch this video for a step by step process on How to Change IP Address of a Site in WHM
Your website's IP address is a vital detail of a hosting server. If leaked, it can threaten your server's security, so it is a safe bet to change it. It is why we have created this tutorial for WHM root users to help them change the IP address of their site.
To Change IP Address of a Site
1. Log in to your root account of WHM.
2. Select the Account Functions option from the navigation menu.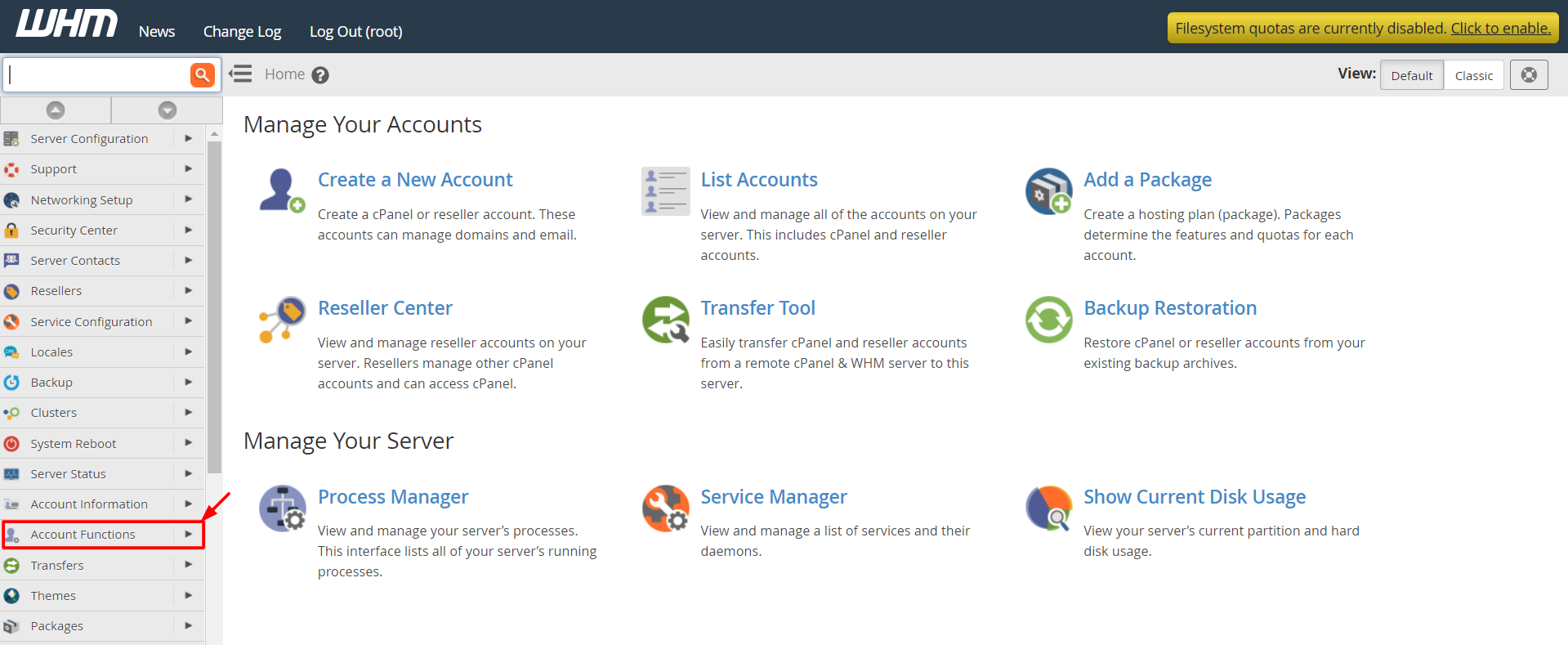 3. Click on Change Site's IP Address.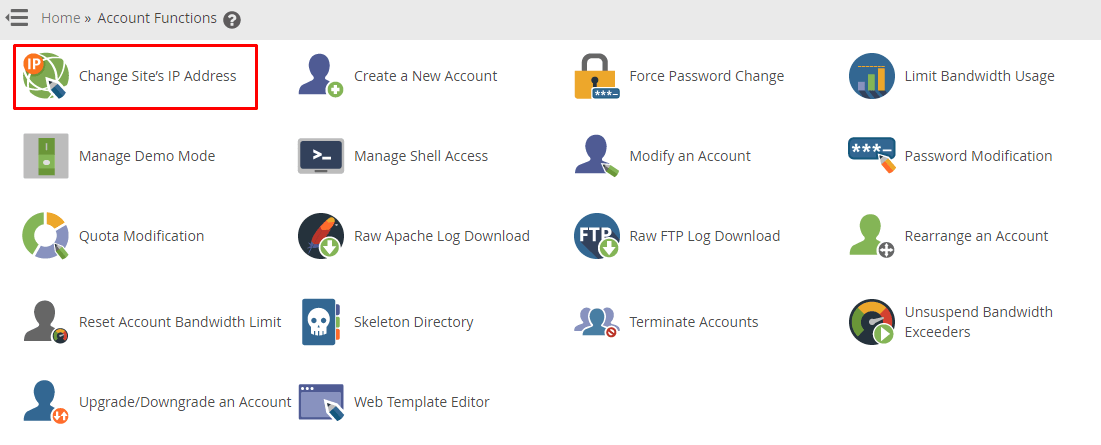 The Change Site's IP Address panel will open, where you will find details like the Current Address and Current Sub/Parked Domains.
4. You can spot an option saying New Address. Select a new IP address from its dropdown list and click the Change button.

That's all you need to change the IP address of a site on your WHM server.
Pro Tip #1
Changing the IP address of the site will appear offline for some locations. It is because the DNS will take some time to propagate to all the nameservers. Here's an article that explains What Is DNS Propagation?
That's why we suggest you change the IP address at a time when your website's traffic is the lowest.
Pro Tip #2
You can also host an SSL-secured website by assigning it a unique IP address using the same process.