Email templates are pre-designed messages that an admin can set to forward to users. In Webuzo, users with root account can add or edit an email template.
Server admins have a lot on their plates and need to address and respond to multiple issues at a time. These templates assure that they convey important updates to users in a timely manner.
To Add/Edit an Email Template
1. Log in to the root account of Webuzo.
2. Go to the Settings section and click on Email Templates.
A list of email templates will appear.
3. Click the pencil icon under the Options column to edit a Template.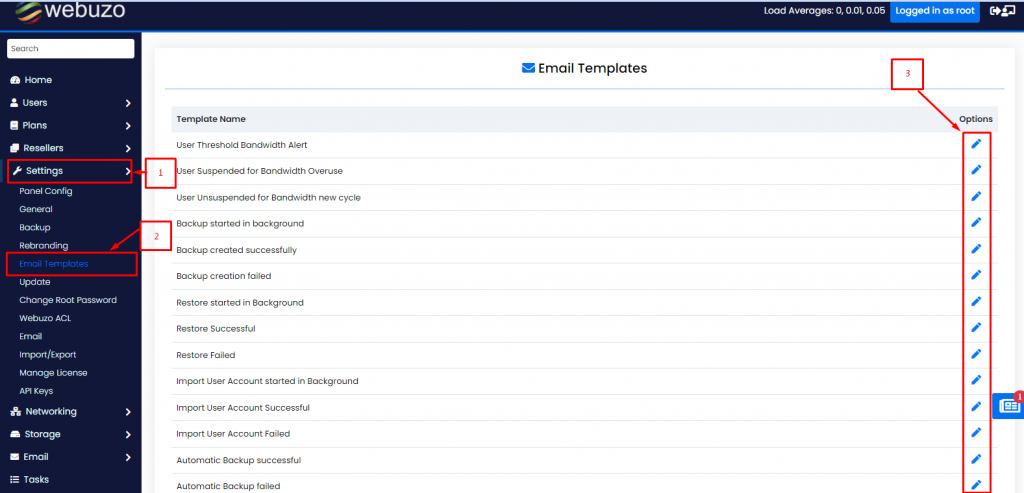 The Edit Email Template section will open.
4. Enter the Subject and Content for the Email Template.
Note: The Language field allows you to select the language to write the template's message.
5. Click the Save Email Template button.
The system will save the message.
Admins with the root Webuzo account can use the same process to add or edit an email template.