Webuzo is a popular control panel application among hosting users. It is easy to use and can implement most server settings with a few clicks. This article will show how you can access your Webuzo account.
To Access a Webuzo Account
1. Open the email account that you registered with your hosting provider.
2. Check its inbox and find the mail from your provider.
It will have all the details of the hosting service you bought and the control panel details.
3. Go to the section for Webuzo Access.
You will find the login details for your Webuzo account:
URL: The account URL to open Webuzo panel.
Username: Username of your Webuzo account.
Password: The account password

4. Open the URL in the new tab of the browser.
5. Enter the Username and Password in the respective fields and click Login.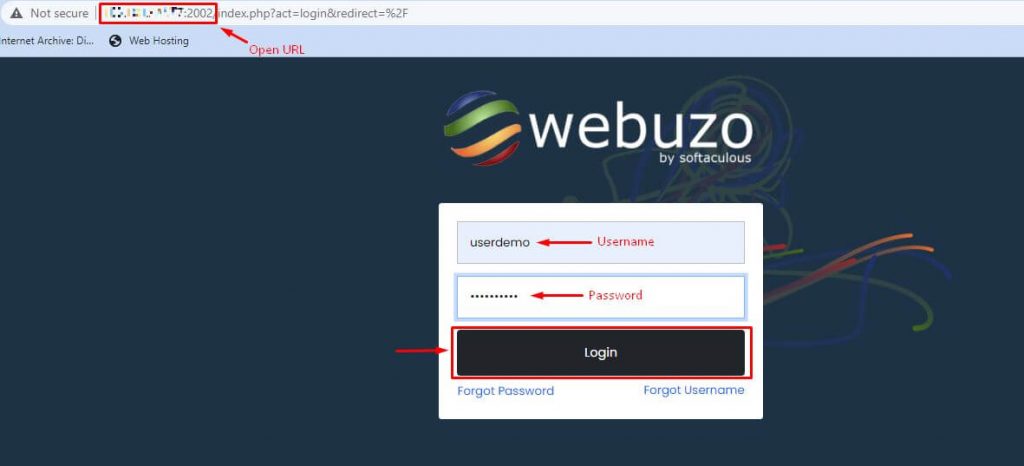 With it, you will access the interface of your Webuzo panel account.