Watch this video for a step by step process on How to Download Raw FTP Log from WHM Panel
If you are running an FTP server, you can view every connection the visitors made to a particular domain or the files they uploaded and downloaded with raw access logs. As a WHM user, you can download a raw FTP log that contains these records in the form of plain text files.
To Download Raw FTP Log
1. Log in to your root account of WHM.
2. Select Account Functions from the navigation menu.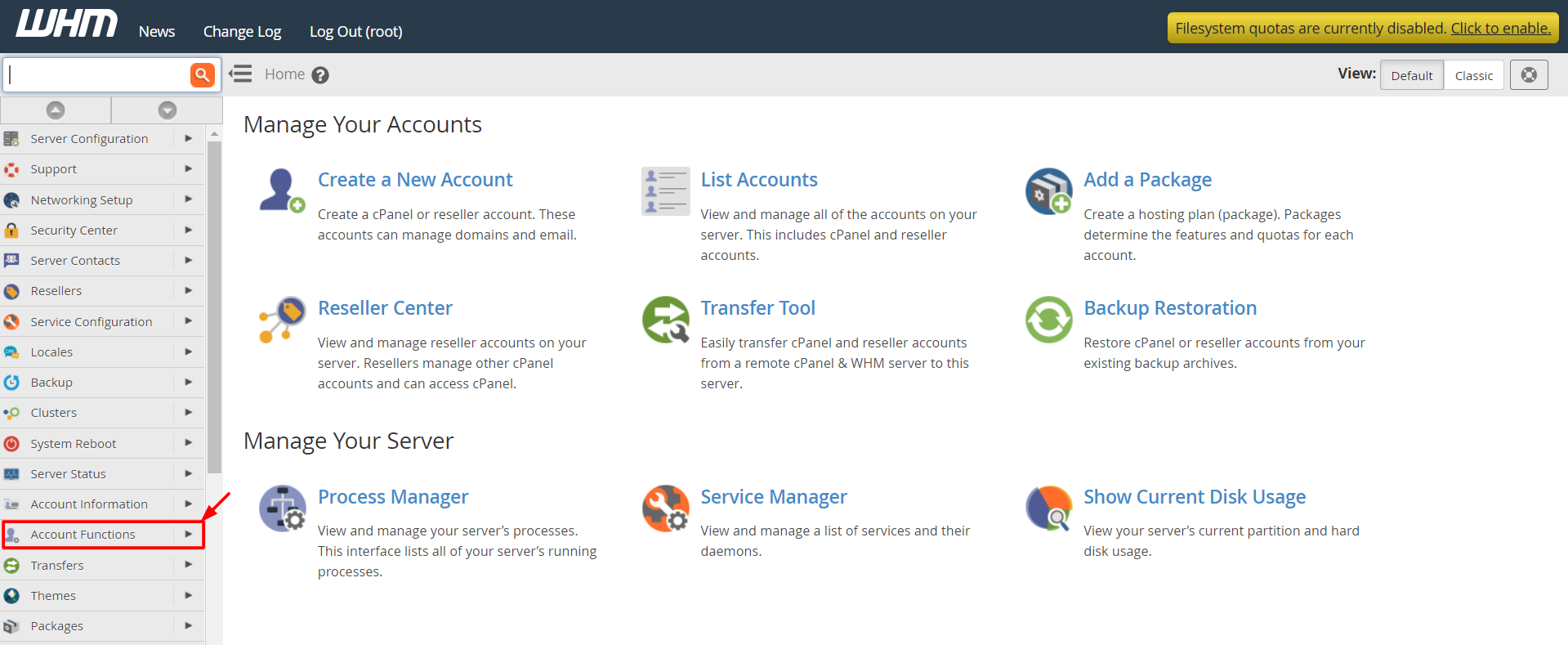 3. Click on Raw FTP Log Download.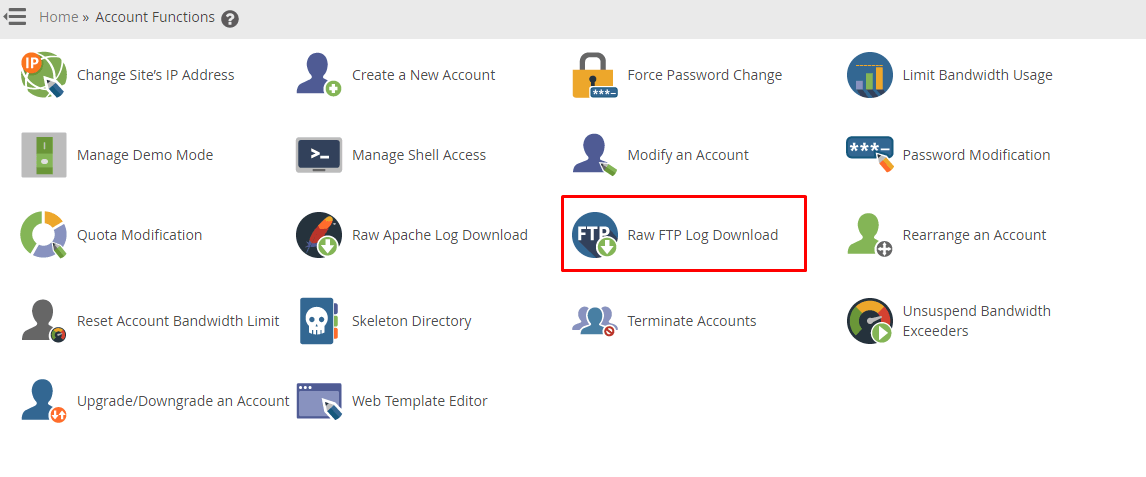 4. Select a domain from the list whose FTP log you wish to see and click Download.
WHM will begin the download of the raw FTP log file on your system.
Note: You will see the text file of the FTP log only if any data has traversed over the selected domain. If not, then WHM will show a message informing you that the log file is empty.