On all our cPanel hosting/reseller hosting servers, we have Perl v5.8.8 installed. To know more about the installed perl modules, you can perform the steps below.
Access cPanel >> Perl Modules. At the dropdown click on Show System Installed Modules. It will list all the installed modules with a Documentation available.
OR
Access cPanel & go to the URL http://www.yourdomain.com:2082/cpsessxxxxxxx/frontend/x3/perlmodules.html. This URL will also show installed modules on the server.
OR
Login to the server via SSH and use command instmodsh as in the snapshot. Enter l which in return will list all the perl modules.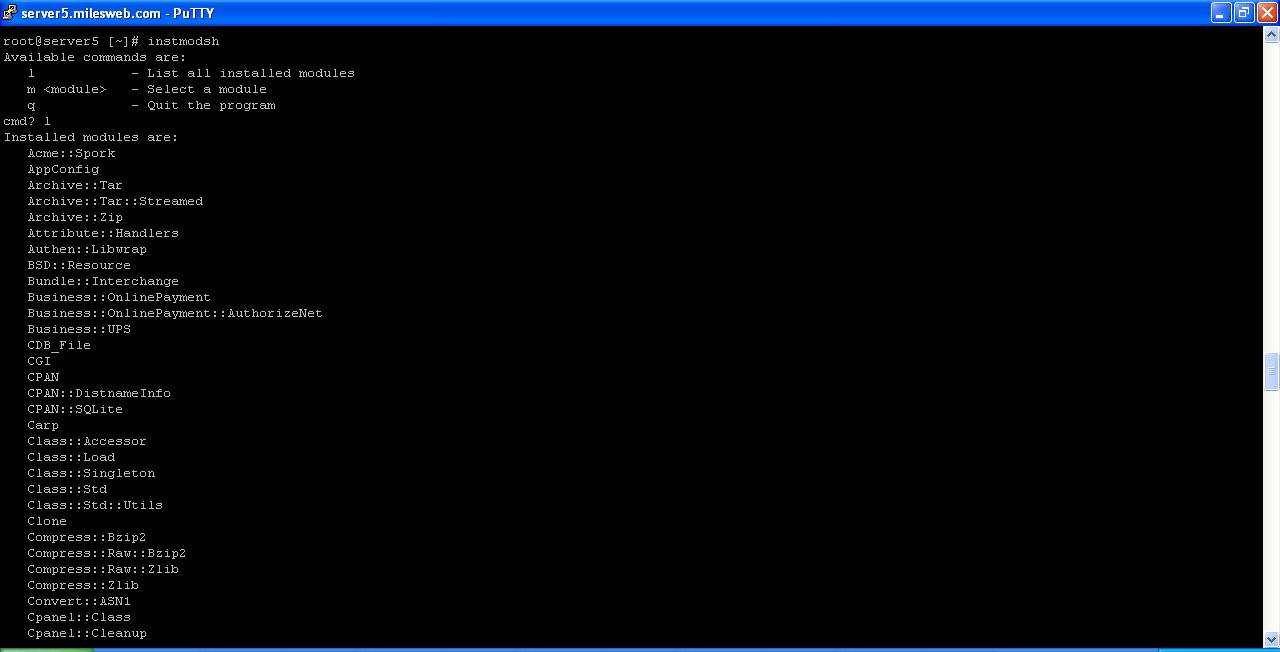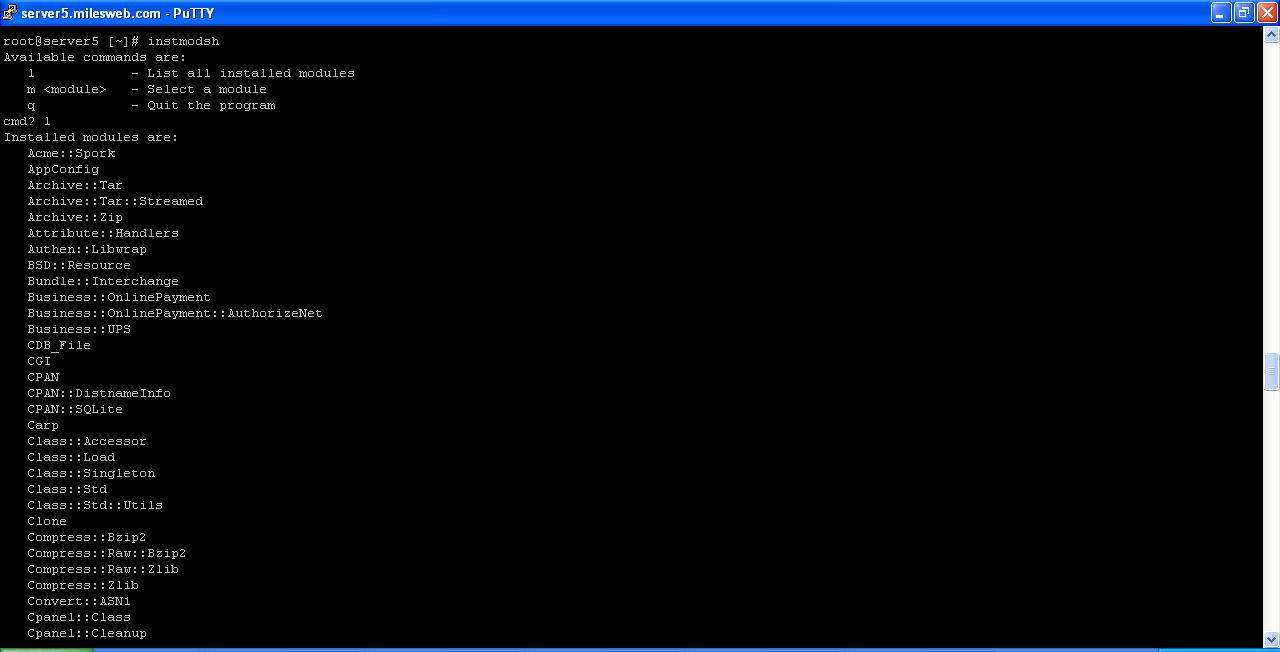 If you face any issues with perl modules, feel free to initiate a chat OR contact our support team.