Choose your Country/Region
Let our team of experts manage your Digital Ocean droplets
Knock out the obstacles, complexity of managing your cloud and save your precious hours for your business.
You manage your business while we manage your cloud.
Leave all the technicalities to us, so that you can focus on your business growth.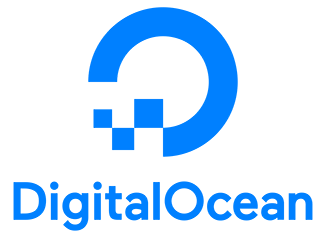 +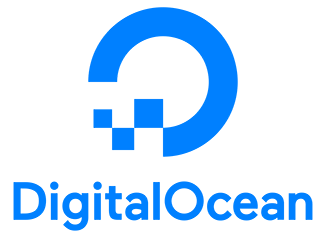 SAVE 25% on first month invoice of any DigitalOcean Droplet -
Select DigitalOcean Cloud Location
Plan
Memory
VCPUS
SSD DISK
TRANSFER
First Month
Renewal
V1
1 GB
1 vCPU
25 GB
1 TB

7.50

10

/mo
Buy Now
V2
2 GB
1 vCPU
50 GB
2 TB

12

16

/mo
Buy Now
V3
3 GB
1 vCPU
60 GB
3 TB

18

24

/mo
Buy Now
V4
2 GB
2 vCPUs
60 GB
3 TB

18

24

/mo
Buy Now
V5
1 GB
3 vCPUs
60 GB
3 TB

18

24

/mo
Buy Now
V6
4 GB
2 vCPUs
80 GB
4 TB

24

32

/mo
Buy Now
V7
8 GB
4 vCPUs
160 GB
5 TB

48

64

/mo
Buy Now
V8
16 GB
6 vCPUs
320 GB
6 TB

90

120

/mo
Buy Now
V9
32 GB
8 vCPUs
640 GB
7 TB

180

240

/mo
Buy Now
V10
48 GB
12 vCPUs
960 GB
8 TB

240

320

/mo
Buy Now
V11
64 GB
16 vCPUs
1,280 GB
9 TB

311.25

415

/mo
Buy Now
V12
96 GB
20 vCPUs
1,920 GB
10 TB

450

600

/mo
Buy Now
V13
128 GB
24 vCPUs
2,560 GB
11 TB

570

760

/mo
Buy Now
V14
192 GB
32 vCPUs
3,840 GB
12 TB

870

1160

/mo
Buy Now
Plan
Memory
Dedicated VCPUS
SSD DISK
DATA Transfer
First Month
Renewal
VD1
4 GB
2 vCPU
25 GB
4 TB

48

64

/mo
Buy Now
VD2
8 GB
4 vCPU
50 GB
5 TB

90

120

/mo
Buy Now
VD3
16 GB
8 vCPU
100 GB
6 TB

180

240

/mo
Buy Now
VD4
32 GB
16 vCPUs
200 GB
7 TB

311.25

415

/mo
Buy Now
VD5
64 GB
32 vCPUs
400 GB
9 TB

570

760

/mo
Buy Now
Already have droplets but need management?
Make your DigitalOcean journey smooth by handing over the tedious job to us.
Talk to our Solution Experts
Difference between managed and unmanaged DigitalOcean cloud
| | Managed Cloud | Unmanaged Cloud |
| --- | --- | --- |
| | A technical expert manages your complete server. | Requires more technical knowledge about command line and servers. |
| | The system admin is responsible for all the configuration and management of your cloud server. | Complete configuration/ initial setup of the server and later server management needs to be done by you. |
| | Technical assistance will be provided for any of the technical issues. | In case a technical issue arises, you need to troubleshoot the problem in order to resolve. |
| | Server monitoring task is taken care by the technical experts. | Server monitoring needs to be done manually. |
Benefits of fully managed DigitalOcean cloud for your business
Cost and time saving
Time is money. Thus, spending time on critical tasks such as managing the server won't benefit your business. Instead, handing over this task to server management experts will help you focus on your venture.
Reduced resource cost
Hiring an in-house system admin and DBA to take care of your cloud server may not be feasible from the financial point of view. Rather, leaving the server management task to us would be more affordable as we have a skillful and experienced team for it.
Improved security
With the real-time monitoring of your server, there are fewer chances of any threat affecting your server. This gives you a complete peace of mind as your server will be secure when it's with us.
Increase productivity
Of course, spending less time on managing your server ultimately means spending more time on doing what you are good at- growing your business. You can increase your revenue and productivity by investing the time you saved.
What makes us the preferred choice for managed droplets?
All your needs under one roof
Proven methodology and best practices
Round the clock customer support
How we make your digital ocean journey successful?
Complete Management
Our system admins will proactively take charge of your cloud server and safeguard them. This will help you save your time and energy required to manage it on your own. Instead, you can utilize your time in running and boosting your business.
Expert Advice
Our cloud experts will guide you through the selection of an appropriate plan based on your website requirement.
Optimizing
We optimize and enhance your cloud server in order to give your website a better performance.
System monitoring
We will monitor the resources of your Digital Ocean server such as CPU and bandwidth regularly. This lets us make sure your website doesn't get crashed when sudden traffic spikes your site. Our team keeps a close watch on all the incoming website traffic.
Server maintenance
With vast experience of server maintenance, MilesWeb can manage all the daily operations and maintenance of your server. We ensure the server runs smoothly without any hassles and there are no technical errors that may affect your website.
Data protection
All the files on the server are constantly monitored to avoid any exposure to the web attackers. Data is backed up on daily basis to prevent any data loss in case of accidental errors. This data can be restored as and when required.
Regular updates
Timely updates are been installed to keep the server's software up to date. You don't need to worry about downloading and installing these updates manually.
Security
Our team constantly keeps an eye on server vulnerability to keep your website out of the reach of any spyware, malware or any unwanted traffic patterns. This helps to safeguard your website from any viruses.
Technical assistance
For any technical queries or problems, our team of experts is available 24/7/365 for your assistance.
Global Cloud Server Management
Let your site be hosted on any of the following data center, all your server management tasks will be taken care by us.
One-Click Apps
Customize your cloud server simply by installing these one-click apps:
More operating system choices
Choose your choice of operating system from:
FAQ's
What does a managed server include?
Our server management covers real-time server monitoring, complete software/hardware installation, update and management, 24/7/365 technical support and security check.
Do I get root access to my cloud server?
Managed servers are not provided with root level access as the complete server management is done by us. But if you need the root access we will provide you.
What if I haven't purchased cloud server from Digital Ocean yet?
You can still purchase a Digital Ocean cloud server from us and you will get managed hosting included with our plan.
What level of technical support can I expect?
You can get in touch with us for any of your queries related to your cloud server. Our team of tech-savvy people will be ready to assist you at any given time.
Latest Articles